Main content starts here, tab to start navigating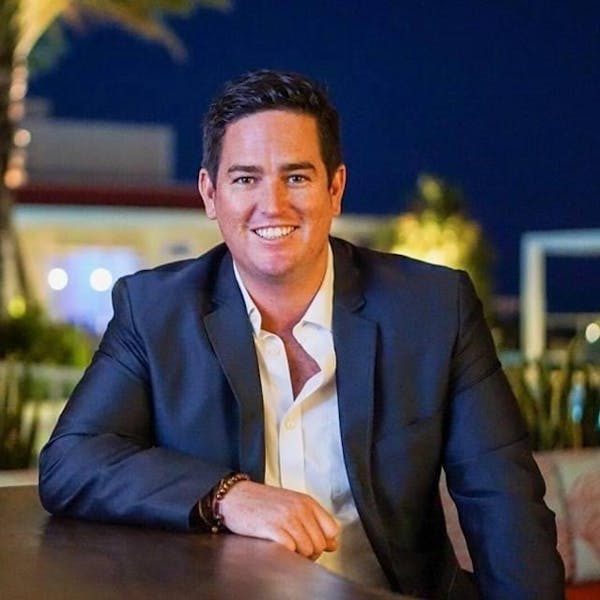 Dylan Gracie
General Manager
Dylan Gracie is no stranger to the hospitality industry with a global career spanning 18 years across kitchens, bars, entertainment, music and hospitality management in different establishments around the world. Born in Durban, South Africa, Gracie moved with his family to Australia at the age of five. Since a young boy, Gracie has fostered a love for food and bringing people together. He was the first student at his high school to start a school-based culinary training program which gave him time to gain experience cooking at a local restaurant and learning at the local university.
After high school, Gracie entered a full-time chef training program, working in a mix of fine dining restaurants and high volume resorts. At the age of 22, he became a certified Chef and decided to travel around Australia to expand his knowledge and training. With many stories to tell, his most memorable job was being the private Chef on a dive boat that left Cairns for a week on the Great Barrier Reef.
At the age of 25, Gracie ventured to Vancouver, Canada where he transitioned to bartending and serving with the well known Donnelly Group. Here, he fell in love with the liveliness and interaction that comes with working in the front of the house. With his energy and fun nature, he fit right in with the scene. Gracie continued to work his way up, learning a mix of bar, management, events and DJing skills with the group and other establishments.
After six years with the Donnelly Group, Gracie created an event and music company with friends in Vancouver called Yewplay. He invested the next six years building his knowledge of events, music and entertainment, working alongside various companies to create events all over the world, including in Miami, Ibiza, California, the U.K., Iceland, Mexico and more.
In 2015, Gracie relocated to Tampa Bay, Florida with his wife, Josi. He started a management position at a new and very popular restaurant called Fresh Kitchen, part of the Ciccio Restaurant Group. He worked for the group for four years, moving around to different locations to gain as much experience as possible.
In 2019, he started an event and music company, Sundown Sounds Cruise, with his business partner. Together, they still continue to organize pool parties with the Hard Rock Cafe Tampa as well as other boat and pool parties around Tampa Bay, Florida; New York City; and Cabo, Mexico.
In 2022, Gracie and his wife moved to Sarasota, Florida where he found the well-loved Art Ovation Hotel looking for a General Manager for Tzeva. He jumped at the opportunity to work for a Marriott hotel in a position where he could hone his skill set. At Tzeva, teamwork, trust, hard work and leading by example are at the heart of Gracie's approach. He aims to create an environment where people feel like they are part of a family when they enter the restaurant. Whether you're a guest or an employee, Gracie emanates a welcoming persona to make everyone feel right at home.